Invigorating Banyule's public spaces by encouraging people to experience the arts in unexpected places and think about the city differently.

Each year support small, new and original, site-specific art projects. Works are one-off, ephemeral art experiences delivered in a public space within Banyule – a shopping strip, car park, laneway, swimming pool, local park or even a bus stop – it might be anyway, as long as it's creative. It may be contemporary performance, visual art, digital-media, writing or a combination of art forms. We look for work that is engaging, accessible and invites contemplation. Application and funding information available here.


Current Art in Public Spaces projects
We are pleased to announce the Pinpoint Art in Public Spaces artists for May 2018:
Wonda Ball

| ELECTRIC MARSUPIALS | 20 May-11 June |
St Pius X Community Environmental Park, Heidelberg West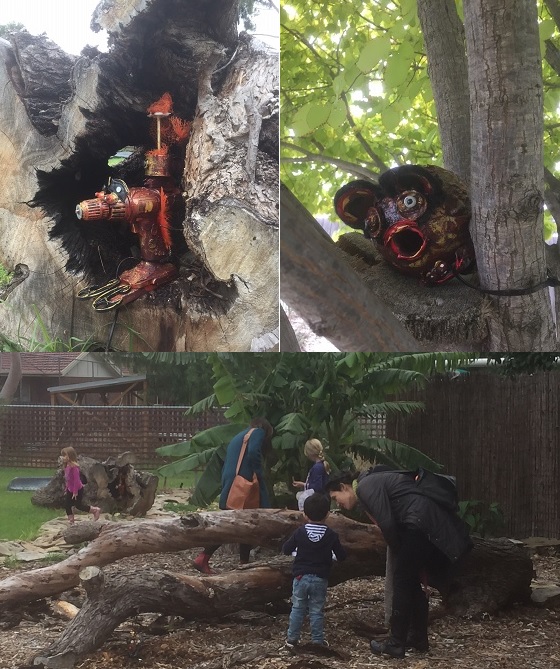 Twenty 'Electric Marsupials' created by Wonda Ball from bits & pieces junk collected on walks in her local bush park, as well as abandoned street & hard rubbish, will inhabit this Community Garden in Heidelberg West over the coming weeks.
Wonda, also the art teacher at St Pius X Primary School, will hold a 'Make your own marsupial to take home' workshop at the launch, after mass on Sunday 20 May with students and the church community.
Local schools, kindergartens, aged care & community organisations have been invited to visit the park over the coming weeks to identify, hunt for and enjoy these playful, awareness raising creative creatures.
Maude Farrugia

| I Love 3081 Bag Project | Friday 1 June |
Shop 48 The Harmony Centre, Bell Street Mall, Heidelberg West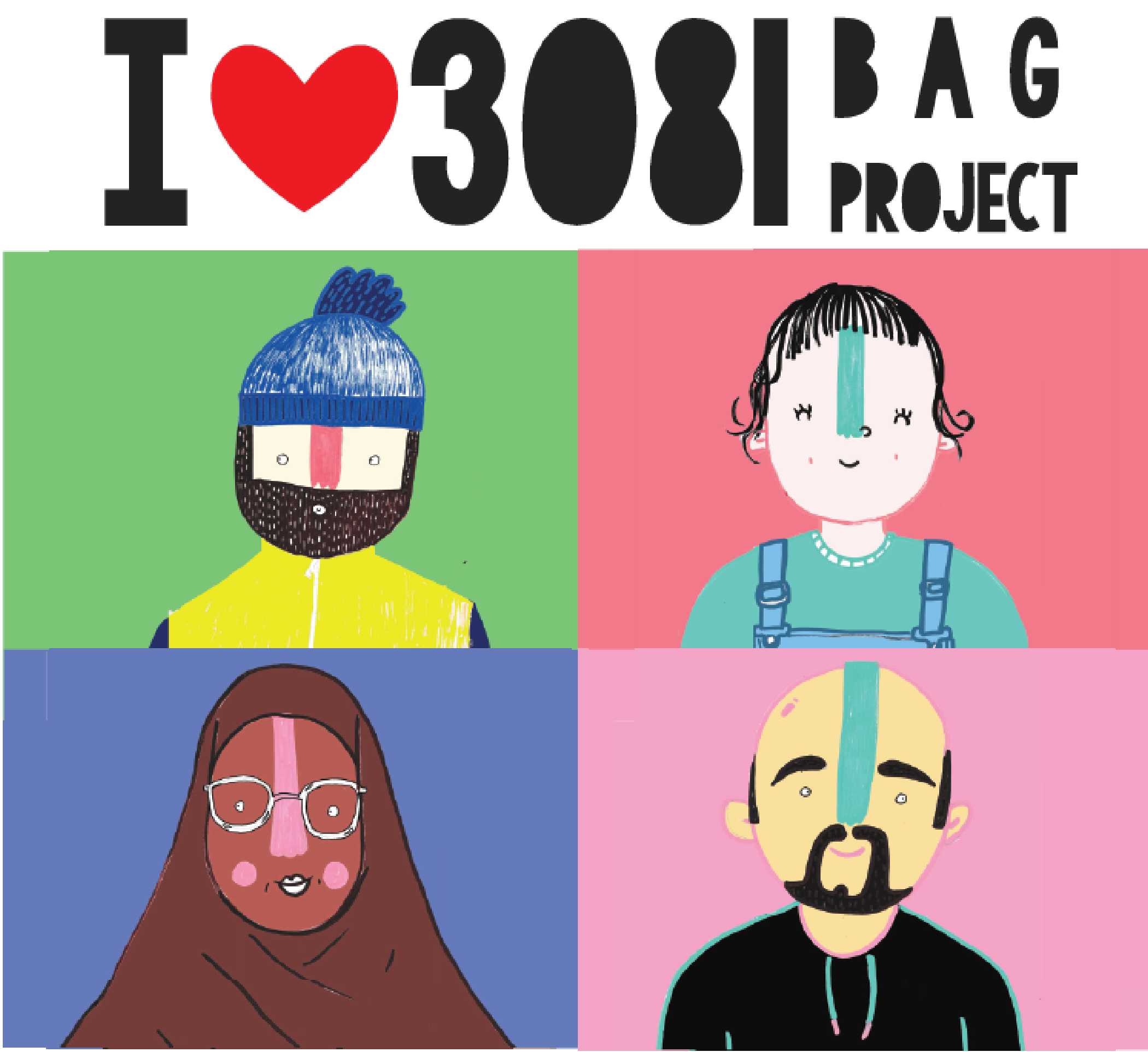 Join local designer Maude Farrugia and the Heidelberg West Boomerang Bag collective for a sewing bee to create some custom 3081 'Boomerang Bags' for the local community. In her signature style,
Maude has created bespoke designs of some of the traders in the Bell Street Mall, which will be turned into bags and free to 'borrow & bring back' when shopping in the Mall, reducing plastic waste & celebrating our diverse community.
Come and sew, chat, meet new friends and do something kind for the planet. Free event, all welcome!
---
Previous Art in Public Spaces projects


What If Urban Rivers were Drinkable Again? (2017)


with Fiona HAAS
Watermarc, Greensborough



Connect and Transpire (2017)
with Jasmine CORBETT and Genevieve THORNTON


Warringal Parklands, Heidleberg



Dust to Dust (2017)
with Jessie STANLEY
Watermarc, Greensborough





Sound Tree (2017)


with Alice BENNET and Felicity GORDON
Watsonia Library Community Garden



Flow (2017)
with Jacqui LEWIS
Greensborough Walk



Old Heidelberg Cemetery Installation & Performance (2016)
with Briony GALLIGAN
Old Heidelberg Cemetery



Olympic Vilalge Tee-pees (2016)
with Liz WALKER and Avis GARDNER
Old Heidelberg Cemetery


Art Adventure Tours (2016)
with Fiona HAASZ
Various locations around Banyule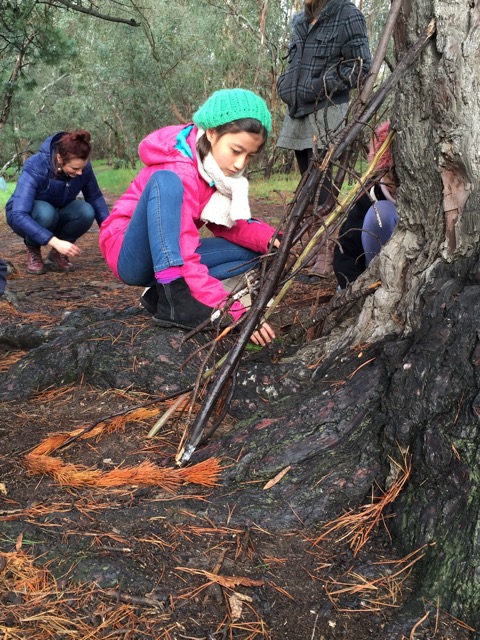 ---
Yarra River Art Markers (2016)
with Chris HUMPHRIES
Yarra River Parklands, Lower Plenty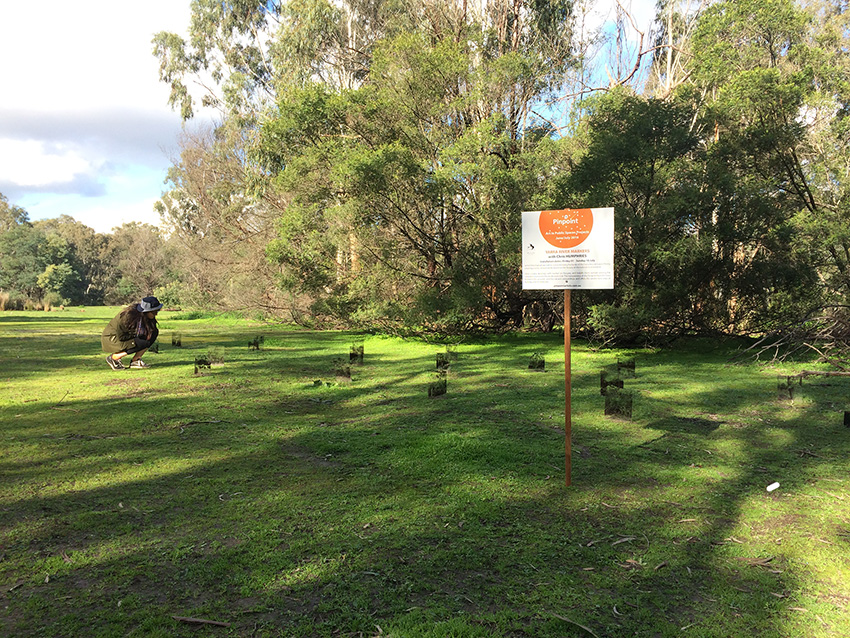 ---
Spots (2016)
with Elizabeth WEST
Were Street, Montmorency