Invigorating Banyule's public spaces by encouraging people to experience the arts in unexpected places and think about the city differently.

Each year support small, exciting, site-specific art projects. Works are one-off, ephemeral art experiences delivered in a public space within Banyule – a shopping strip, car park, laneway, swimming pool, local park or even a bus stop – it might be anywhere, as long as it's creative. It may be contemporary performance, visual art, digital-media, writing or a combination of art forms. We look for work that is engaging, accessible and invites contemplation. Application and funding information available here.


Art in Public Spaces Round 2

Banyule's Arts & Culture Team

are very pleased to be able to announce the three successful projects that will be included in our Round 2 Art in Public Spaces Program! These experiences/installations will be happening accross Banyule in September/October. We encourage you to seek them out and enjoy these three very different and exciting creative projects!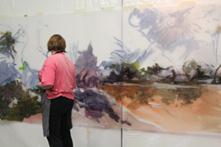 Anne Bennett (Onticity Art Projects) Waterways
Ground Floor Foyer, 1 Flintoff St, Greensborough (Outside Watermarc and Healthlink Cafe)
September 21 to October 6 (Except Tuesdays and Thursdays)

Over a two week period Banyule artist Anne Bennett will paint live at the WaterMarc complex.
In an ongoing exploration of the murky bends and shimmering ripples of the Yarra and Plenty Rivers, and their banks, Anne Bennett, will paint a performative work in the foyer of 1 Flintoff outside Watermarc and Healthlink Café. Multiple translucent inky paintings, on floor to ceiling lengths of drafting film will encircle the café and foyer windows. An associated children's art activity will also provide families with the opportunity to engage with this work and better understand the significance of our local waterways.

Jessie Brooks-Dowsett, This is Who we Are
Rosanna Primary school and The Harmony Centre, Shop 48, Bell St Mall, Heidelberg West
September 21 to October 22
The artist will work with Rosanna Pri

mary School students to create a large scale mural celebrating diversity and individual identity within connected community. Year Five students will be invited to paint a version of their face over pre-prepared stencils

on large wooden boards. One of these boards will be displayed in the window of Shop 48, The Harmony Centre in Bell St Mall, before being returned to the school for permanent display.

Chloe Lee, Spirit Tree
September 23 to October 20
Fred Lassett Park, Corner Mount St and Yarra St, Heidelberg (behind Heidelberg Station)


Over 2000 wind chimes will be installed on an arbour in this busy transit area of Banyule. The installation will provide opportunity to experience an ethereal soundscape and be transported from the everyday urban environment through the sound and movement of the chimes. This installation will be in place from September 23 to October 20.
---
Previous Art in Public Spaces projects





Solitary Sound Walks: Wilson Reserve (2018)


with Jessica Pinney


Wilson Reserve, Ivanhoe








Cultivating Tastes (2018)


with Jiann Hughes
Greensborough Walk, Greensborough






Mosaics in Macleod (2018)


with Amanda Tattam
Macleod Community Hall and Macleod Park





Electric Marsupials (2018)




with Wonda Ball


St Pius X Community Environmental Park, Heidelberg West







I Love 3081 Bag Project (2018)




with Maude Farrugia


Shop 48 The Harmony Centre, Bell St Mall, Heidelberg West







What If Urban Rivers were Drinkable Again? (2017)


with Fiona HAAS
Watermarc, Greensborough



Connect and Transpire (2017)
with Jasmine CORBETT and Genevieve THORNTON


Warringal Parklands, Heidleberg



Dust to Dust (2017)
with Jessie STANLEY
Watermarc, Greensborough





Sound Tree (2017)


with Alice BENNET and Felicity GORDON
Watsonia Library Community Garden



Flow (2017)
with Jacqui LEWIS
Greensborough Walk



Old Heidelberg Cemetery Installation & Performance (2016)
with Briony GALLIGAN
Old Heidelberg Cemetery



Olympic Village Tee-pees (2016)
with Liz WALKER and Avis GARDNER
Olympic Village Green


Art Adventure Tours (2016)
with Fiona HAASZ
Various locations around Banyule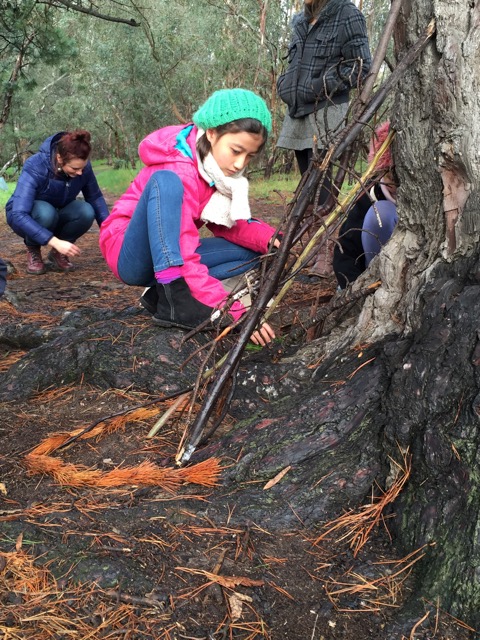 ---
Yarra River Art Markers (2016)
with Chris HUMPHRIES
Yarra River Parklands, Lower Plenty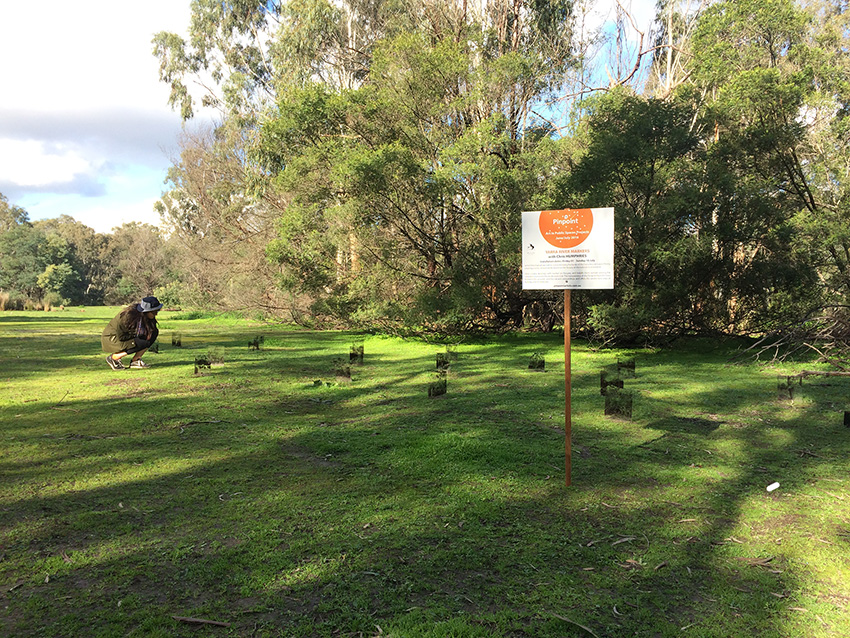 ---
Spots (2016)
with Elizabeth WEST
Were Street, Montmorency